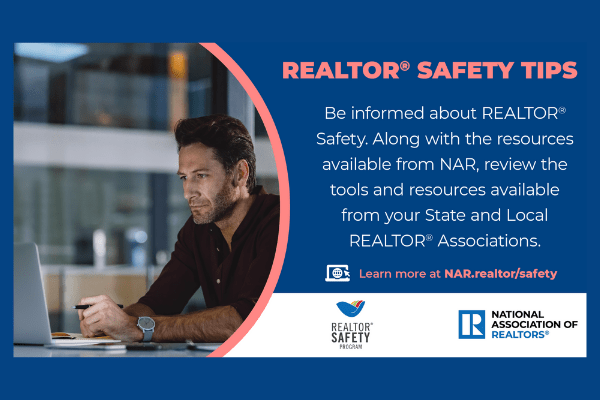 National Association of REALTORS®(NAR)  Safety Program is designed to reduce the number of safety incidents that occur in our industry. The REALTOR® Safety Program provides the following resources:
And much more - Click here for more resources.
Through this programs, NAR® strives to improve the Safety Culture in our industry.