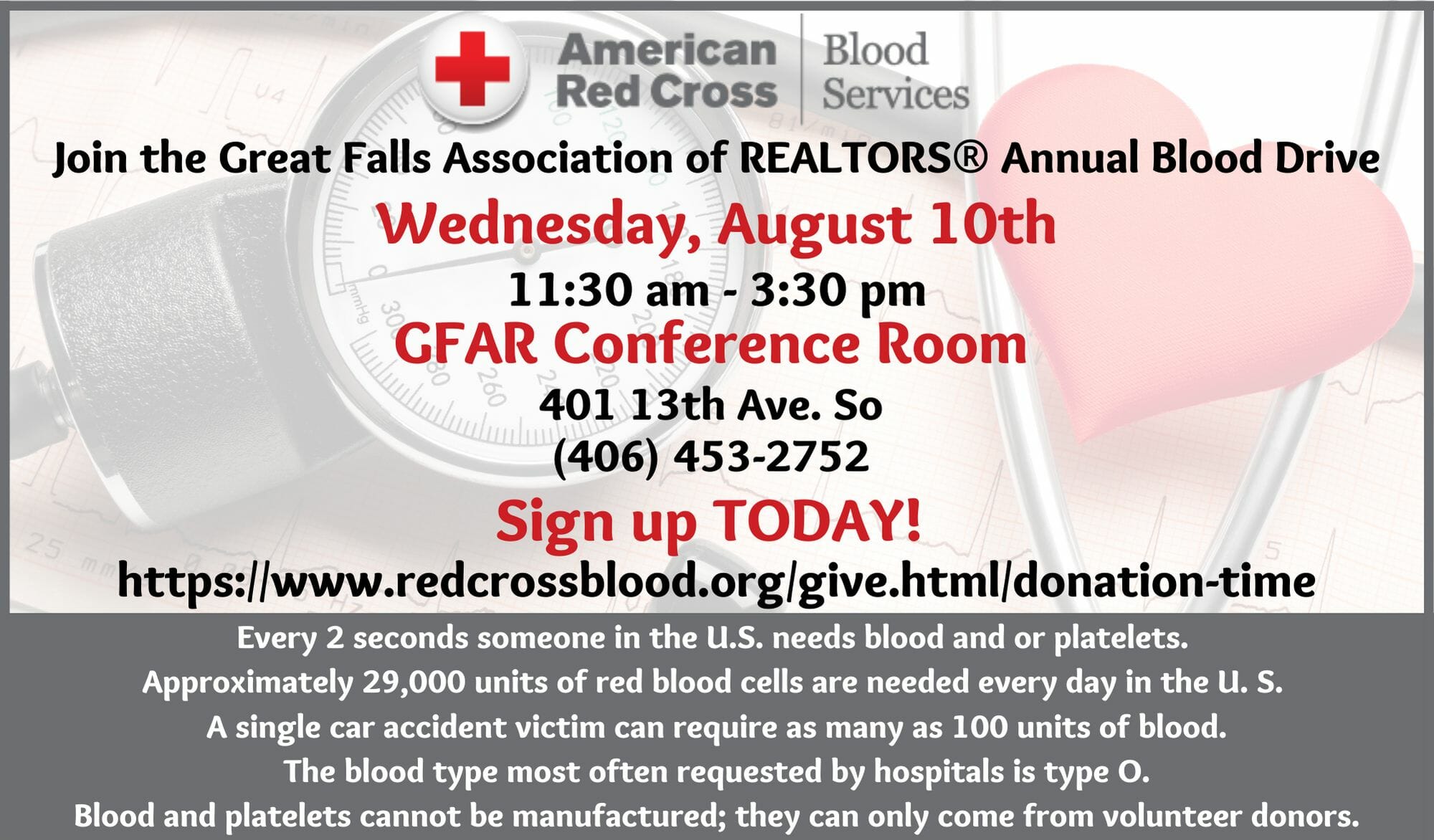 GFAR's Annual Blood Drive – Aug. 10th
Join the Great Falls Association of REALTORS® as we host our annual Blood Drive, Wednesday, August 10th from 11:30 am to 3:30 pm at 401 13th Ave. South, Great Falls MT 59405. Call 406-453-2752 with any questions.
Did you know??
Every 2 seconds someone in the U.S. needs blood and or platelets.
Approximately 29,000 units of red blood cells are needed every day in the U. S.
A single car accident victim can require as many as 100 units of blood.
The blood type most often requested by hospitals is type O.
Blood and platelets cannot be manufactured; they can only come from volunteer donors.
For more information and to make an appointment visit www.redcrossblood.org/give.html/donation-time