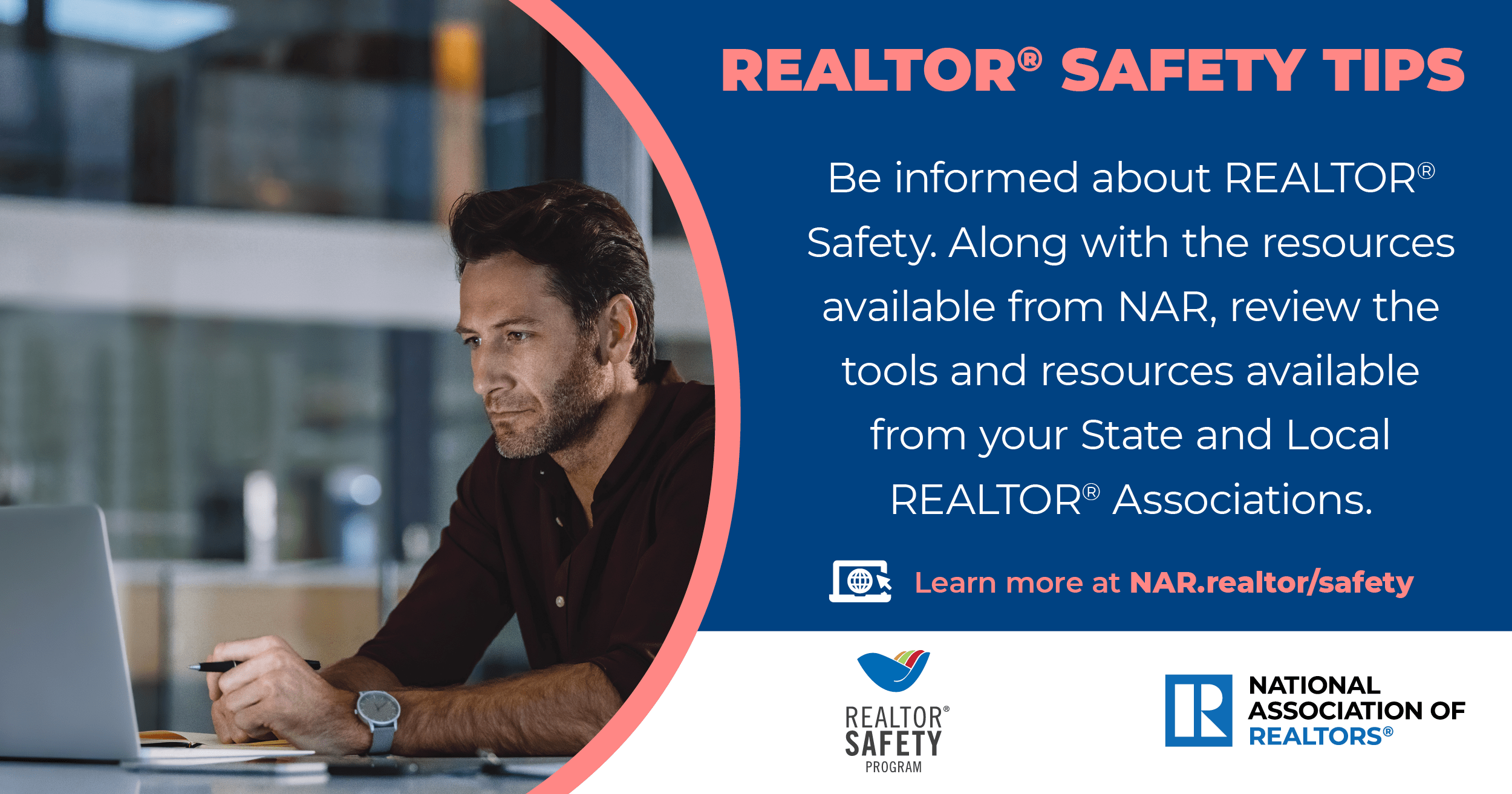 REALTORS® Safety ~ All Year Round
The Great Falls Association of REALTORS® has three great safety education classes this week!
Tuesday, October 11th at 1 pm - Pepper Spray: Spice Up Your Attackers Life: Objectives on this Course: Educate Agents on the safe, responsible, and legal use of pepper spray. Educate Agents on pepper spray selection such as various types (stream, cone/mist, and foam/gel) for various environments and employment of various types.  Physical practice of pepper spray employment and techniques for reducing physical harm to self after employment. ** In Person Only** *sponsored by Stockman
Wednesday, October 12th at 8 am - Not a Victim Everyday: Do you have situational awareness? Or a personal/home protection plan? Find out why they are important to have and how to avoid conflict. ** In Person Only**
Wednesday, October 12th at 10:30 am - Vehicle Safety: Driver safety, vehicle fighting considerations, and prevention and common safety for all. ** In Person Only**
For more resources, check out the National Association of REALTORS®, REALTOR® Safety Program Resources to ensure you follow safe practices all year round!
The goal of the REALTOR® Safety Program is to reduce the number of safety incidents that occur in the industry, so every REALTOR® comes home safely to his or her family every night. We will accomplish this goal together with our members by improving the Safety Culture in the industry: Talk about safety; create a safety plan and follow it; and encourage your fellow REALTORS® to do the same.
Top 5 Safety Action Items for REALTORS®