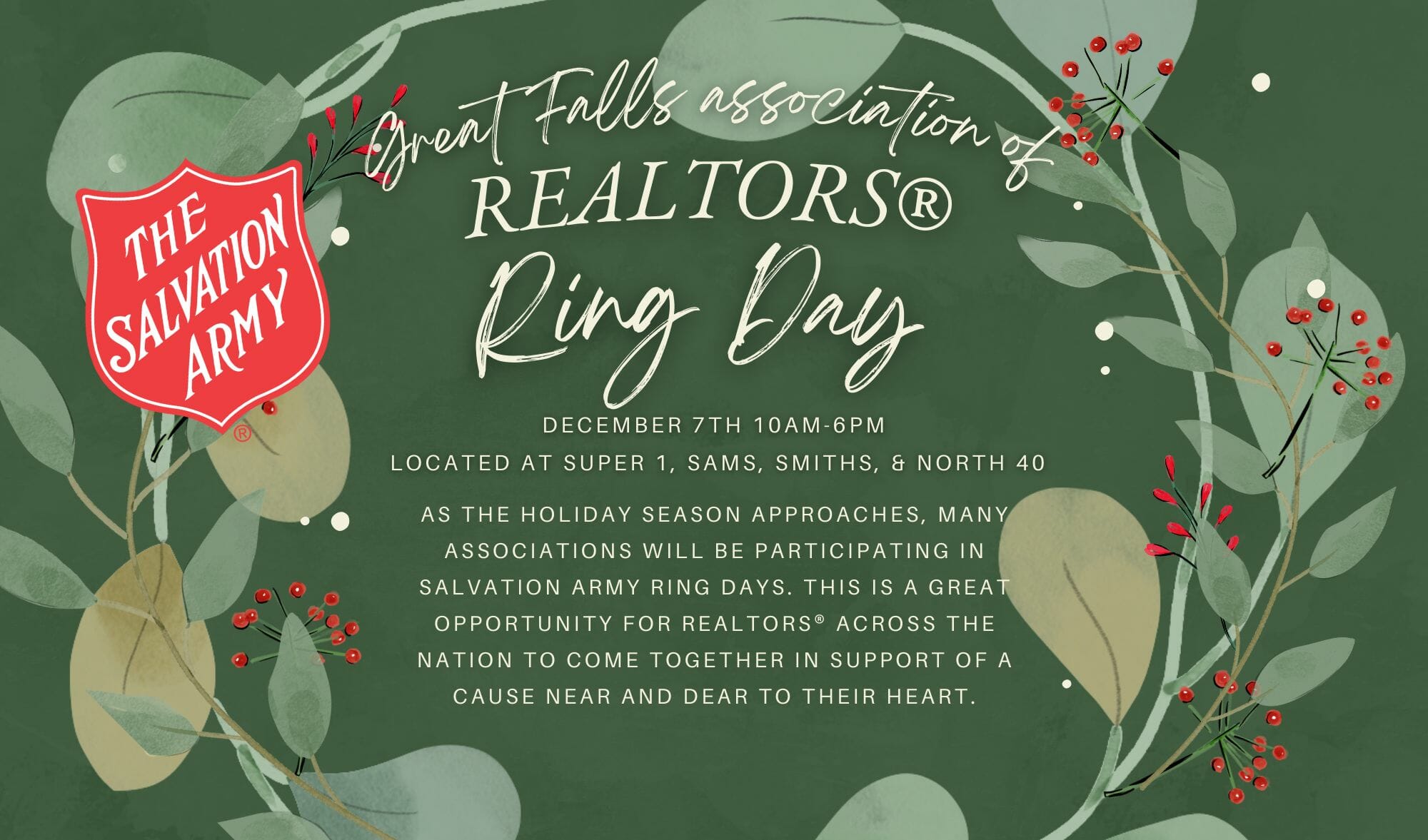 REALTOR® Ring Day – Salvation Army
This year is the 10th anniversary of REALTOR® Ring Day! In 2012 the National Association of REALTORS® initiated this project through Salvation Army to encourage REALTORS® to get involved in the community and give back to this philanthropic organization. People across the nation will be ringing red bells outside of businesses in their community to raise awareness and funds for the Salvation Army.
"As the holiday season approaches, many associations will be participating in Salvation Army Ring Days. This is a great way for REALTORS® across the nation come together in support of a cause near and dear to their hearts: housing." - NAR
It Takes an Army, features the story of Joseph and JoAnn Callaway and their experience in participating in REALTOR® Ring Day. Read more about it by clicking the link below!