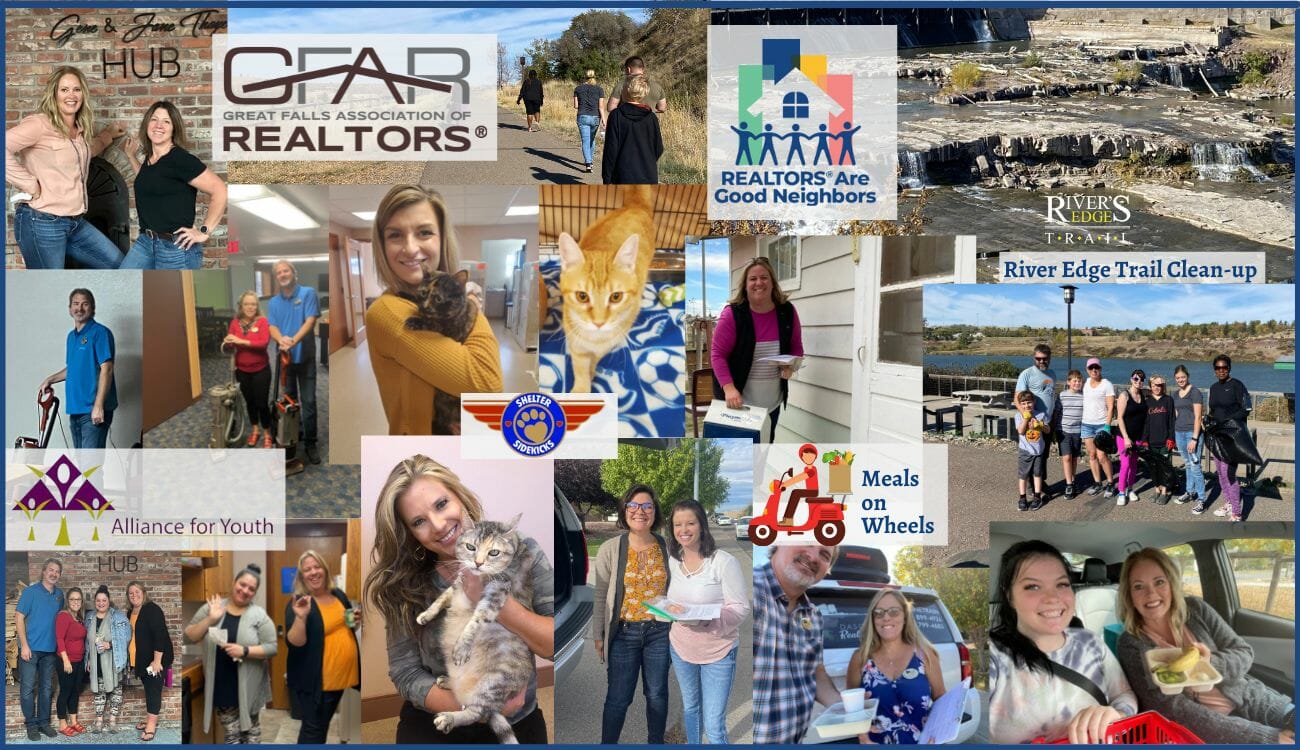 REALTORS® Are Good Neighbors
REALTORS® are Good Neighbors Volunteer Week June 4th - 12th
REALTORS® are Good Neighbors - We already know that! This year, June 4th-12th, GFAR, in collaboration with NAR is demonstrating how
REALTORS® are a backbone of good in our communities.
At GFAR, we want to know the good things you are already doing in your communities! We want to take some time to recognize all your efforts. Are you wanting to get involved but aren't sure where to start? Let's get you connected!
Whether you're already volunteering on the regular, or are just getting started,
let's volunteer together!
Contact the Office to Get Involved!
(406) 453-2752